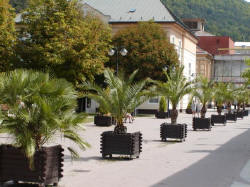 Thanks to its exceptional location, surrounded by picturesque nature, with its clean and fresh air, the spa town of Trenčianske Teplice has been justifiably named the "pearl of the Carpathians". It is located in the western Slovakia, at the foot of the Strážov Hills, northeast of Trenčín. Its spa has a long tradition in the treatment of diseases of the musculoskeletal system and has been achieving above average results. This spa is one of the oldest and most visited spas in Slovakia. Trenčianske Teplice lies in a narrow valley through which a stream called Teplička flows. The town is bordered by two distinctive ridges: from the north side a peak named Grófovec (557 m above sea level), and from the south a peak Klepáč (575 m above sea level), which is also the highest peak above the spa town.
The spa mainly treats and manages prevention of the diseases of the musculoskeletal system, helps in convalescence after surgeries and injuries, supports treatment of chronic rheumatic diseases, of modern-day diseases, occupational diseases and of psoriasis. Trenčianske Teplice spa gets visitors from Slovakia and abroad.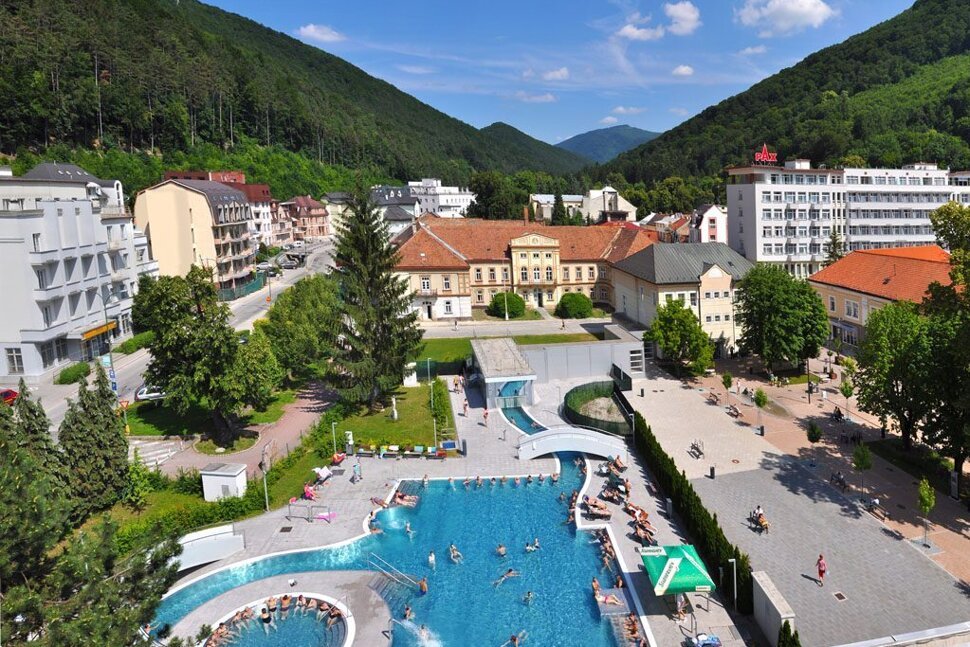 Trenčianske Teplice is known for its thermal water suitable for the treatment and prevention of musculosceletal and skin diseases. Right in the town square, there is the Ifigénia thermal spring, which is available to public for drinking. Visit the spa and enjoy massages and other wellness and spa treatments. In summer you can enjoy a rich cultural program as well as year-round varied gastronomy. Don't miss a walk through the extensive spa park with a pond. Tourists will enjoy themselves when visiting the Jánošík Cave, the educational trail to the Klepáč hill or the Jeleň viewpoint.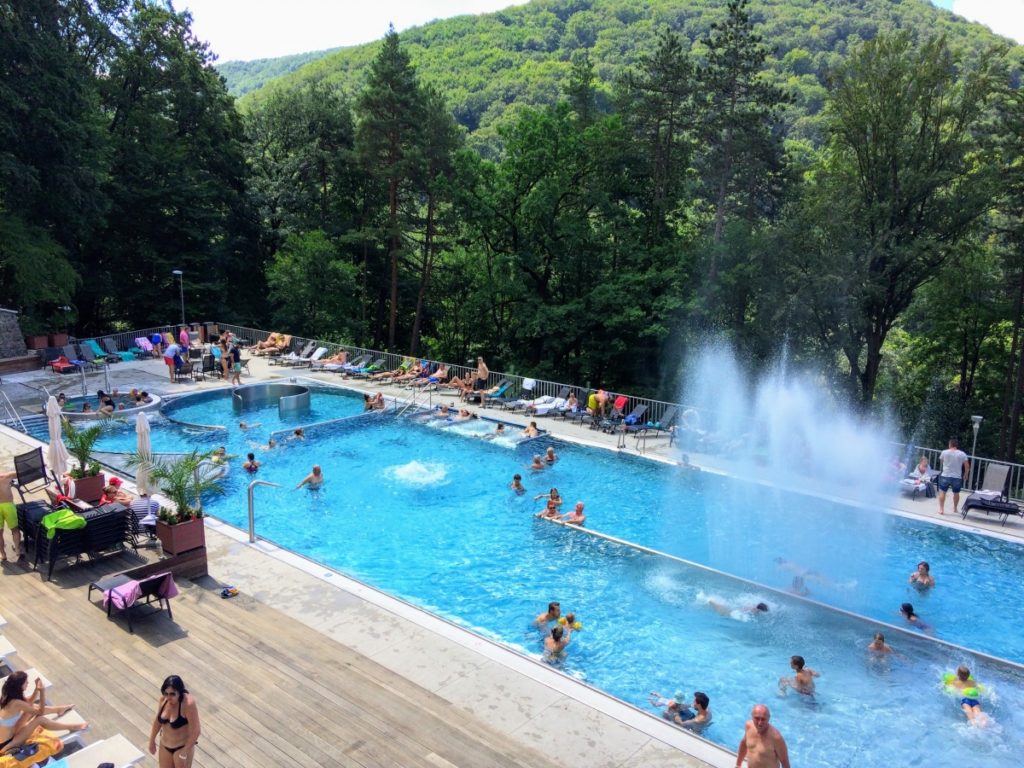 There is also a unique outdoor swimming pool with wellness called Zelená žaba ("Green frog"), which has a 100-year-old history. An interesting tip for a day trip is a tour of the open-air museum (skansen) of the traditional architecture in Čičmany and a visit of a popular wooden nativity scene in Rajecká Lesná. The surrounding nature is perfect for hiking or biking. Various hiking trails can take you to Baske or Machnáč.
In the vicinity you can find numerous cafes, bars and restaurants where you can enjoy typical Slovak specialties, as well as international cuisine. The bus station is 600 meters away, tennis courts and bicycle rental are within 15 min walk.